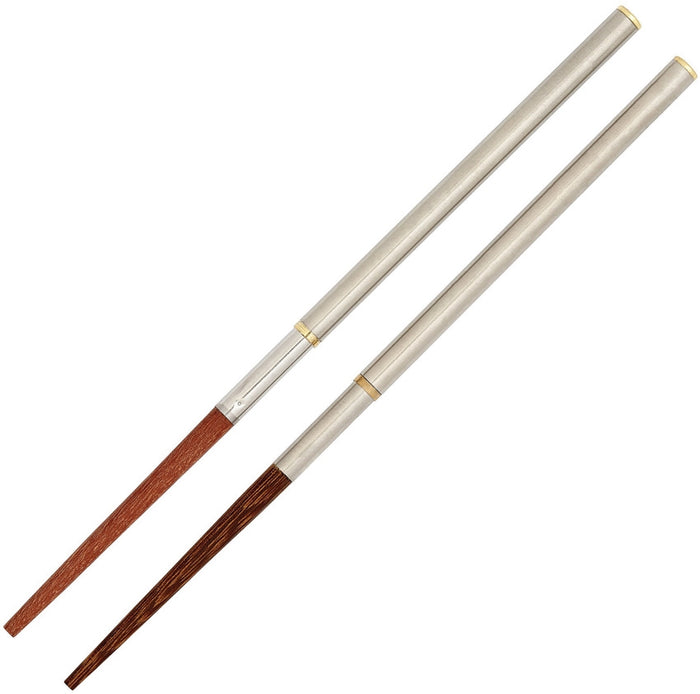 The Vargo ChopstiX Travel Chopsticks makes it easy for your to enjoy your eating experiences with chopstick. The chopsticks have a smart 2 piece design, so just need to snap-together to join them, and carry them in 2 parts for compact travel.
A black nylon case is included.
Specifications:
Weight: 20 grams
Length extended: 20.3 cm
Length collapsed: 11.7 cm
Made from stainless steel with wooden tips.
Model: 206