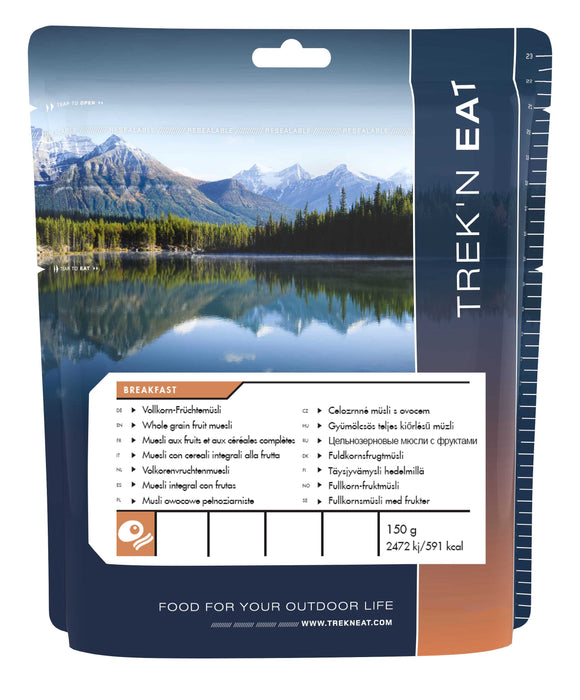 This healthy and crispy whole grain Muesli with fruits and berries will help kick-start your outdoor adventure. Great for breakfast, simply add water. Suitable for vegetarians.
Nett Weight: 150g
Directions: Pour cold or hot water into the bag up to 6.5 cm on the scale (210 ml).

Ingredients: wholemeal oat flakes 23%, whole wheat flakes 23%, sultanas (with sunflower oil) 17%, cornflakes (sweet corn, sugar, salt), whole milk  powder, almonds, pineapple (with cane sugar, citric acid) 3%, strawberries 3%, hazelnuts, sugar, maltodextrin, sunflower seeds.
Allergens: contains gluten, milk, nuts (edible nuts)
Made in Germany