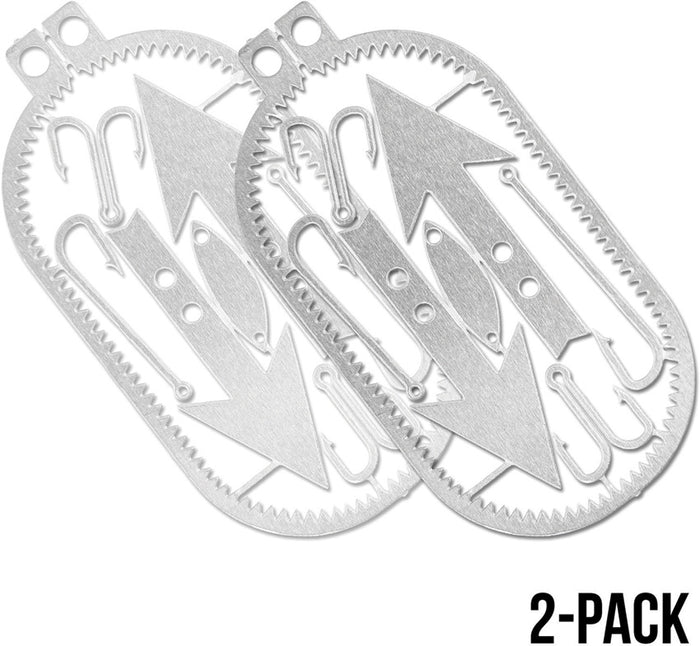 The ReadyMan Dog Tag Survival Card 2-Pack packages handy survival tools into a super small package, in this case a dog tag. . Each tool is made to bend and pop out, ready for a quick deployment whenever you might need them.
These dog tags are made in USA from tempered 301 stainless construction.
Tools:
(2) double fishing hooks
(2) long fishing hooks
(2) arrowheads
(1) fishing lure
(1) band saw (outer edge)
Specs:
 Dimensions: (Height/Width) 2.38" x 1.25"
Made in USA
Model: M15