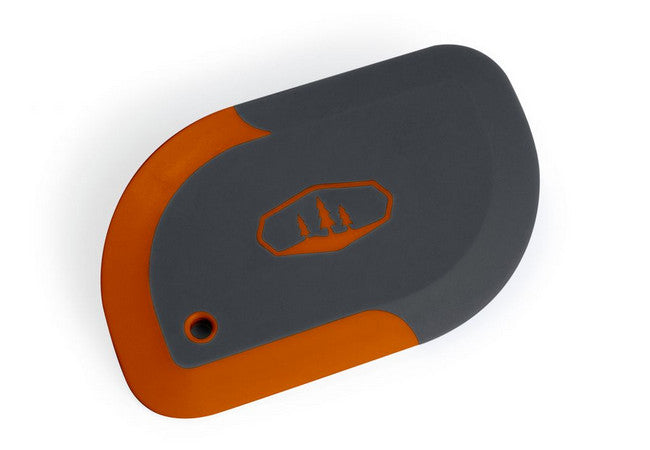 The GSI Compact Scrapper works as a scraper and a spatula.
It is an ideal tool for the ultralight fan and really saves every gram. It is designed to be compact, and one side is a pot scrapper, the other is a spatula.

The scrapper will not destroy your non-stick coating with its soft rubber blade and hard nylon edges, yet you will find it will effectively clean your pot for your next meal.
It has a hole so you can attach it as required.
Specs:
Material: High-temperature silicone and Nylon 6-6 (durable)
Length: 86mm
Weight: 18 Grams

SKU: 74125