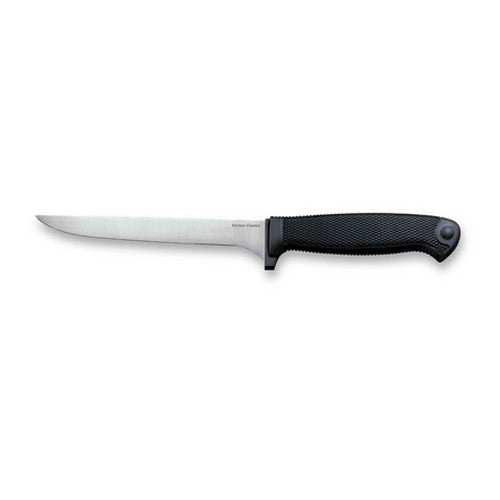 The Kitchen Classic knives will race through just about any task you can imagine. These blades are ice tempered and then precision flat ground for maximum cutting power. All models in the series come with a razor sharp edge that lasts and lasts, and some have serrated edges uniquely appropriate to the tasks they were designed to do.

The handles are, in a word, terrific! Carefully designed to ensure a strong, secure, yet comfortable grip, they feature a stiff Zytel core on the inside, with a softer, deeply checkered Kraton exterior for the kind of non-slip grip that must be felt to be appreciated!

Specifications:

- Weight: 65 grams
- Thick: 2mm (5/64")
- Blade: 6"
- Overall: 10 7/8"
- Steel: 4116 Krupp Stainless Steel

This product has a 1 year Warranty and free edge sharpening . Read more by clicking on Nalno Care logo on left.