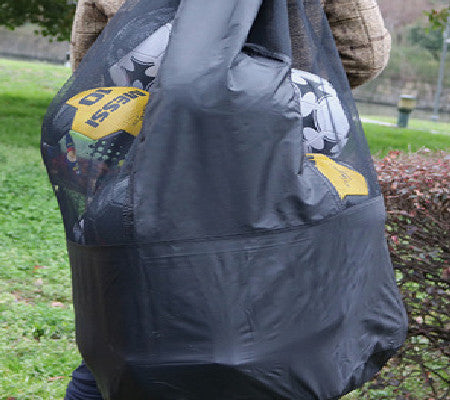 The Sports Balls Carry Bag is an easy way to carry around balls or other ligthweight equipment. It it partially constructed with plastic and mesh, the mesh part allows for good ventilation, allowing quick identification of items stored inside and also allows wet equipment to dry.
Opens and closes with a simple draw sting and has a single sling for easy carry.
This is an easy way to store and transport balls or other such items from store rooms to the field.
This Ball Carry Bag can carry between 15-20 balls.