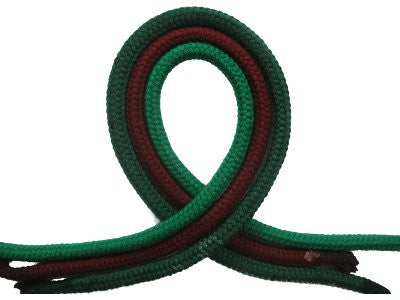 Lanyard Rope made of cotton.
Pick your length and colour you require.
All lanyard sold has their ends waxed to prevent fraying.
This rope is excellent for learning to tie knots and for more ceremonial usage. Two pieces of different colours at 2 meters is best for practicing tying knots.
Price at length:
1m - $1.20
2m - $2
Every +1m = + $0.80
*We may have other colours in addition to the ones listed, request for them (depends on stock)