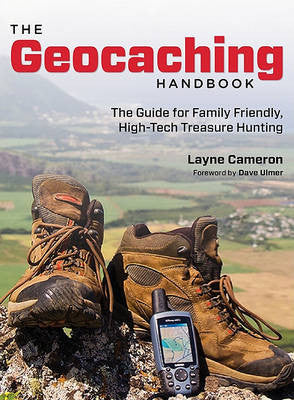 Ten years after it all began, geocaching is still going strong. Both the number of geocaches and the number of geocachers are in the millions, in more than 100 countries, and continue to grow. This fascinating, outdoor, technology-driven activity - which combines aspects of treasure hunting, cutting-edge navigation, and exploration - may be the fastest growing new sport on the planet. But there is much more to geocaching than what most people know.
This revised and updated handbook covers everything an aspiring geocacher needs to get started, and it provides plenty of information to help practicing geocachers take their skills to the next level. Learn how the game began - in a new foreword by its founding father - Dave Ulmer - and discover how to:
Select a cache listing and begin your hunt for tresure
Buy a GSP receiver and use it to navigate to the cache
Create and hide your own cache for others to find
Practice backcountry safety and geocaching etiquette
Play other geo-games, such as ""Are U Nuts?""
Connect with other geocachers through clubs, online comminities and geo-events
Book Features:
| | |
| --- | --- |
| Full Name | The Geocaching Handbook, The Guide for Family Friendly, High-Tech Treasure Hunting |
| Author | Layne Cameron |
| Language | English |
| Main Topic(s) | Geocaching- GPS Navigation |
| Book Size | Small / Medium |
| Pages | 129 |
| Cover | Soft Cover / Paperback |
| Who Should Read This | Geocachers, anyone who owns or wants to own a GPS device |
| 13 Number ISBN | 9780762763832 |
Nalno.com Quick Review: You must have heard of geocaching (if not, it is an activity in which you search for geocaches (given coordinates) using a GPS device. If you would like to start this activity, this book would contain all the information you need. From finding caches, creating caches to geocaching lingo, this book covers it all.